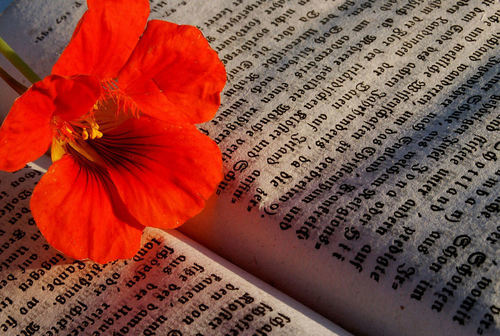 Everyone is aware of the romantic imagery that is created by flowers such as red roses and plants often feature in romance novels. For example, in her book Emma, Jane Austen compared young ladies to plants, and there are many other examples in popular romantic fiction where flowers play a role in the outcome of the book.
Examples of fiction include The Orchid House by Lucinda Riley. The flower itself becomes a symbol of a family's journey over several decades as they experience love and loss. The rose is a potent symbol in The Rose Garden by Susanna Kearsley, which looks at the way different stages of love change over time.
There are other examples where nature plays a role in the outcome of the story. In Pride and Prejudice, Jane Austen's heroine Elizabeth Bennet is often out walking or in the gardens at Longbourne. She is sneered at by Mr. Bingley's sisters for walking from her home to Netherfield Hall to visit her sister when she is ill. She is out walking when Mr. Darcy hands her his letter explaining his history with Mr. Wickham, and it is in the gardens at Longbourne that she has her showdown with Lady Catherine de Bourg. Finally, however, she gets her happy ending.
Understanding Plants
For anyone who wants to understand the significance of plants, the app Getplanta.com is a great place to start. For example, maybe you are writing your own romance novel and want a few ideas of how you can weave in some flowers to the story. The first step is to make sure that they fit the story. For example, you don't want to have roses flowering at the wrong time of the year. The app will give you this type of information on the plants you have chosen so that you can add them to the story in the most appropriate section.
Finding out more will also help you to spot imagery created by others in their romance novels. Boosting your knowledge of plants and flowers will give you more of an insight into the thinking of the author.